Autodesk's response
After a couple of visits at the mine to shoot these images, I was devastated to realize that we allow such destruction to continue. When I discovered that Autodesk is supporting RWE, the coal extraction and the expansion of the mine, I contacted the CEO on twitter. He denied responsibility.
His misunderstanding of the climate emergency and behavior blew my mind.
Here's the full story:
March 31st 2019
Autodesk CEO: << Someone has to do it. >> (1)
April 1st 2019
The RWE case study is removed from Autodesk website. (2)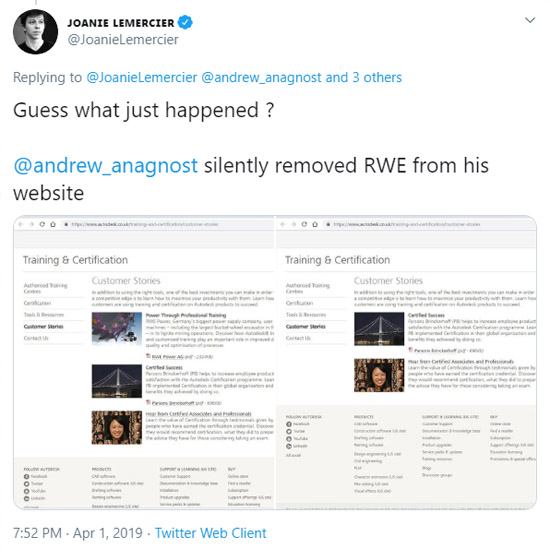 May 3rd 2019
Email to all executives. No response. (3)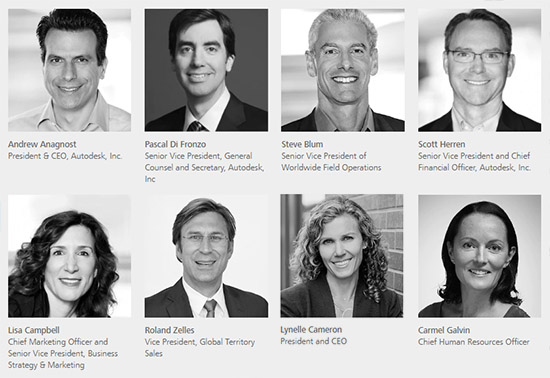 May 7th 2019
Twitter thread reaches 1 million views.

Autodesk reaches out to arrange a call. (4)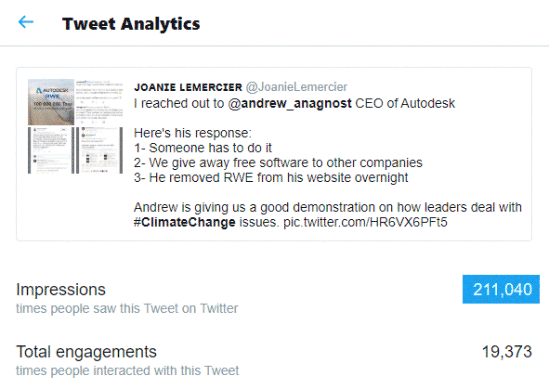 May 16th 2019
Call with Autodesk Foundation CEO:
<< We do not enforce our policies. >> (5)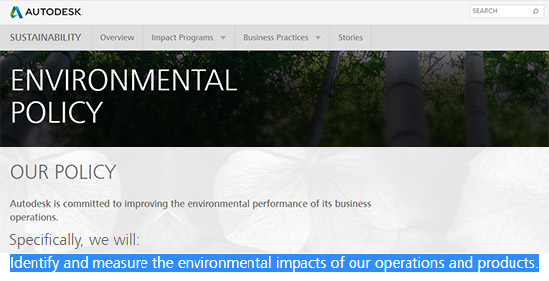 June 26th 2019
Follow up call cancelled by Autodesk. (6)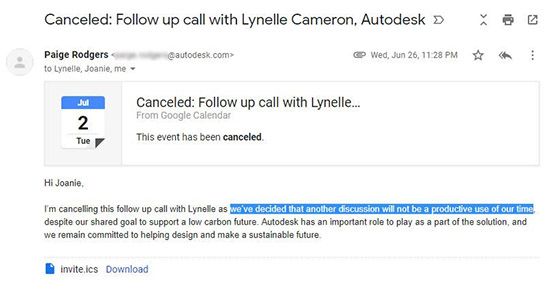 August 2019
Complete Blackout.
"Coal related" emails are filtered on Autodesk servers, employees won't receive them.
Censorship on forums. (7)

Violations of the "Code of Business Conduct" by Autodesk executives (art. 1-2-8-12 & 13). (8)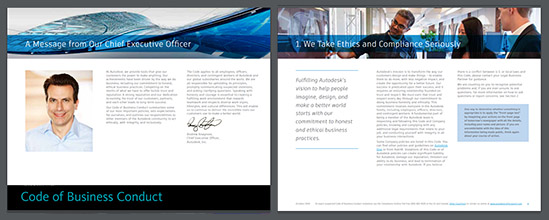 August 24th 2019
Meeting at Montreal office: Autodesk calls the police (9)
Popup photo exhibition outside Montreal office. (10)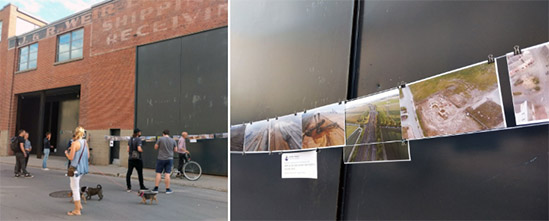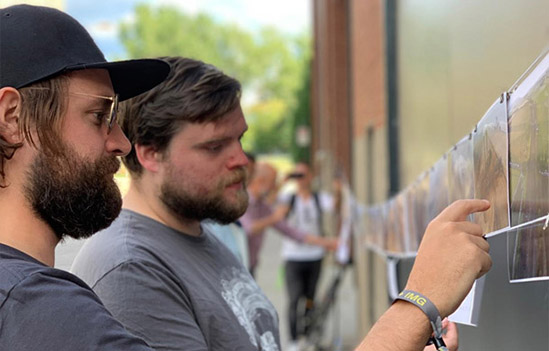 November 2019
Emails and support from Autodesk employees (11)
Insights from senior Autodesk employee. (12)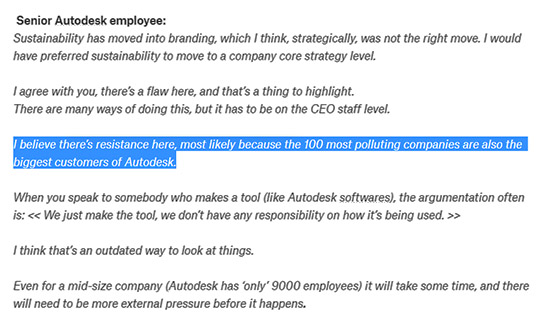 January 2020
Publication of correspondances with executives. (13)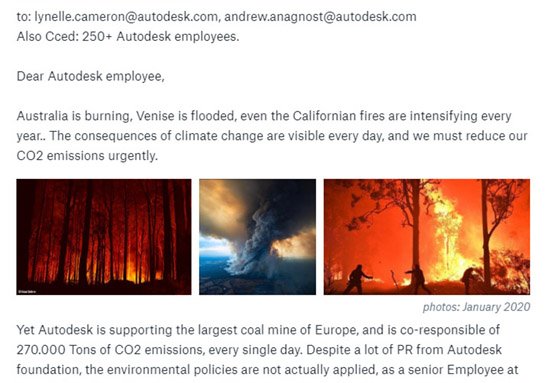 April 2020
1 year of Blackout from Autodesk. (14)
Twitter thread reaches 2.500.000 views.
Release of Autodesk.Earth